Tanzania Safari Destinations
Enjoy an authentic Tanzanian safari adventure, watching for iconic wildlife in diverse game areas
Northern Circuit – Tanzania
Arusha is a city in north eastern Tanzania and the capital of the Arusha Region. The city is close to Kilimanjaro international airport and offers an easy access to   the Serengeti National Park, the Ngorongoro Conservation Area, Lake Manyara National Park, Olduvai Gorge, Tarangire National Park, Mount Kilimanjaro, and Mount Meru in the Arusha National Park and is thus considered the safari capital of Tanzania.
Arusha National Park has a rich variety of wildlife, but visitors shouldn't expect the same game-viewing experience they find in other national parks of Tanzania's northern circuit. It is a great place for walking; one can enjoy natural forest in comfort because of the cool climate. The walking activity has to be arranged in advance and must be accompanied by armed ranger.
Canoeing on a small Momela lake is also available by prior arrangements withbushbuck, Buffalo, Giraffe and hippos often seen during this excursion.
Arusha Nation park is close to, and between Arusha city and Kilimanjaro international airport therefore it can be featured at the start of your Safari. However, it is also a great way to end a safari due to its greed tranquility and cool climate.
Tarangire National Park,The open grasslands, acacia trees and the Tarangire River paint the wild landscape.
The main activities are game drives, walking safari with armed guides (rangers) and night game drives. During game drives, you will spend yourdays on searching of eland, oryx, wildebeests, zebras and a large elephant population. Keep your eyes trained for hartebeests, gazelles and exotic birds like the bateleur and martial eagle.
Tarangire matches well with northern circuit safari programs. It takes approximately two hours' drive from Arusha town to Tarangire gate and you can easily drive from Tarangire to Serengeti national park via Mto wa mbu village, Karatu and the Ngorongoro conservation area.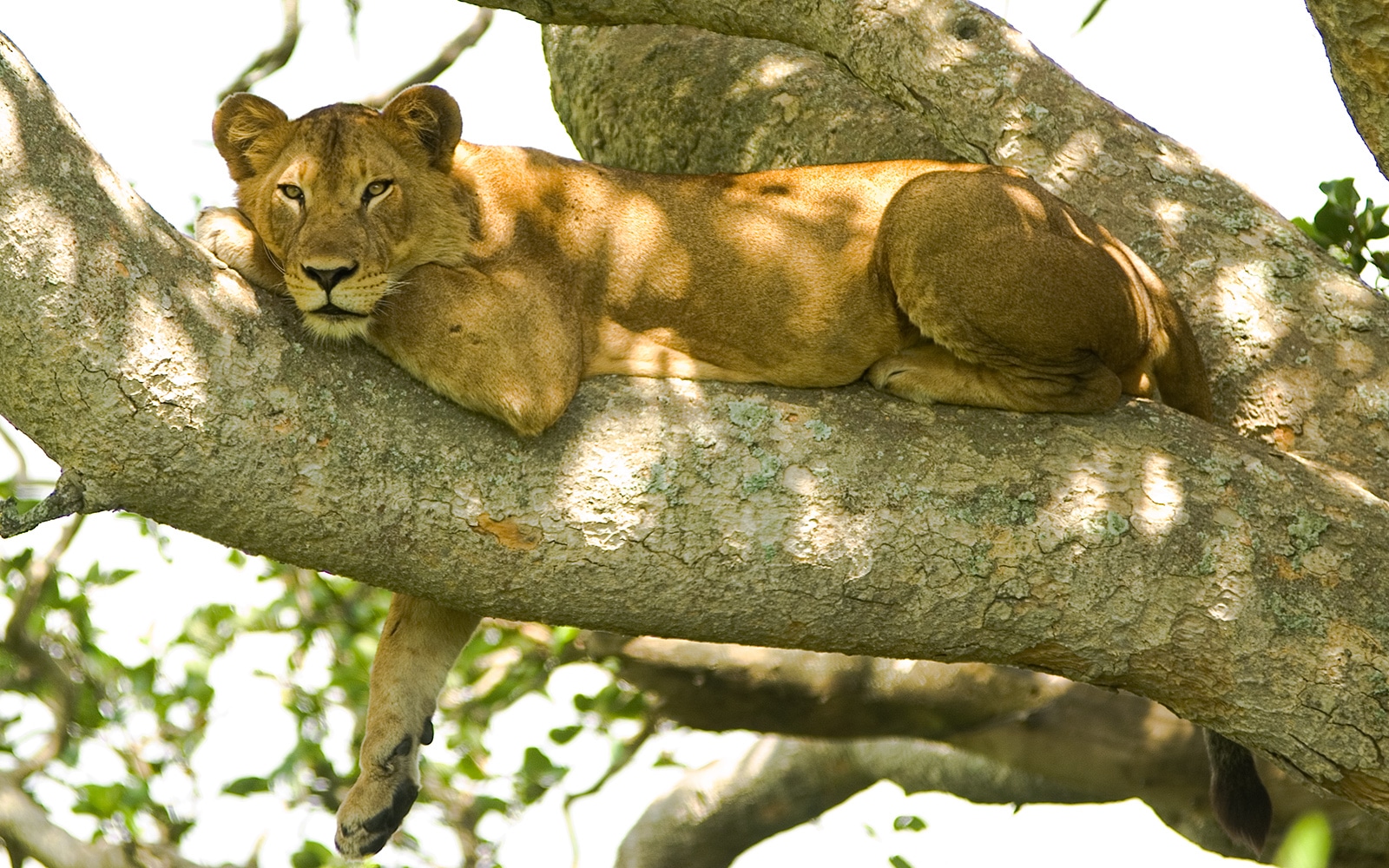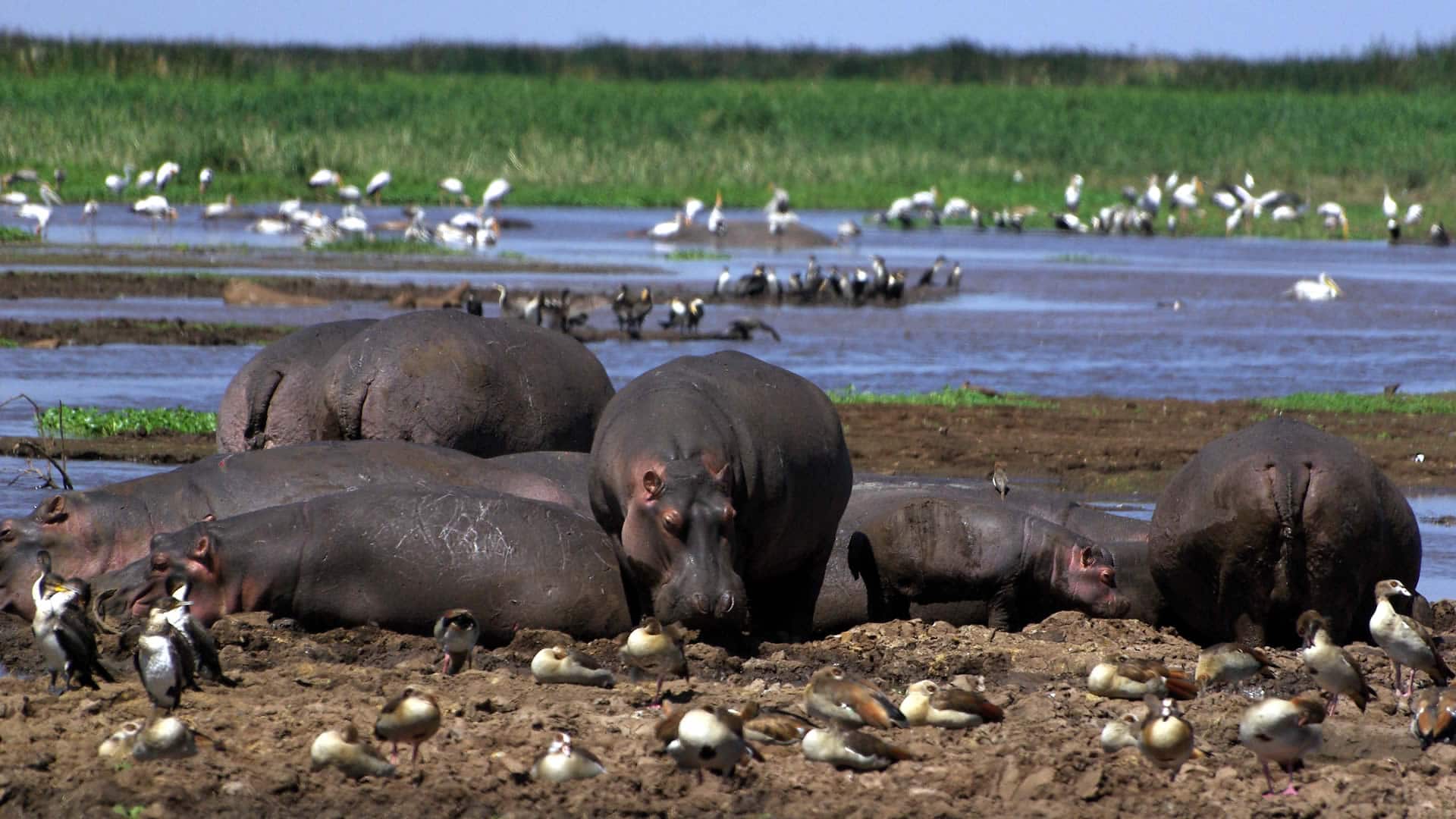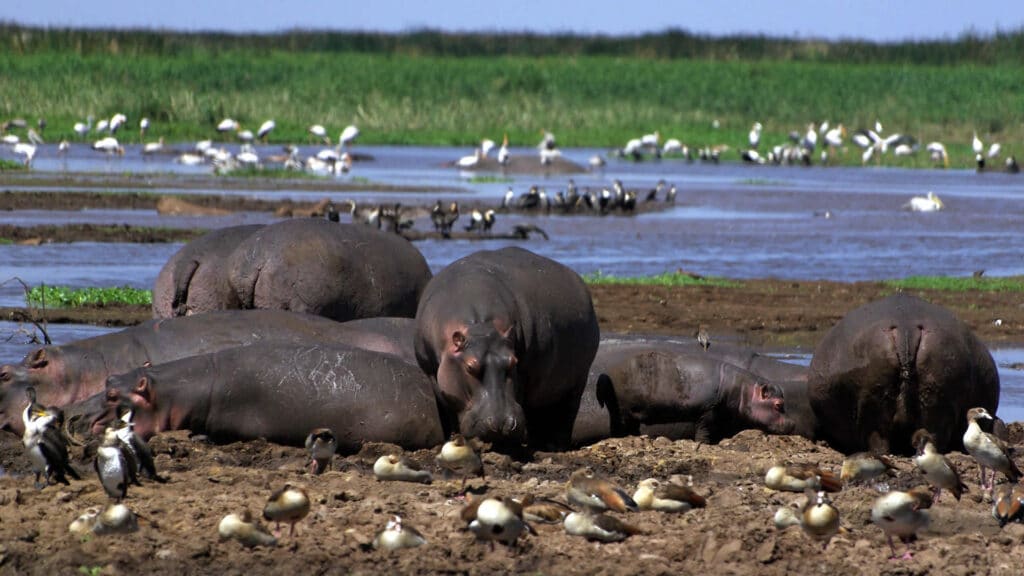 Lake Manyara National Park
Lake ManyaraNational Park lies up against the steep western wall of rift valley. It is directly en route to Ngorongoro from Arusha and Tarangire therefore this makes it very popular for either day trip or overnight.
Lake Manyara national park was declared the world biosphere reserve in 1981 hence it is an exceptional national park that deserves a visit regardless of where it Is located.In the south of the park is found extensive hot water spring as testament to the active tectonic nature of the rift valley.
Most of the characteristic east African mammals are found in Manyara including cheetahs, leopard, buffalo, hippos, elephants, giraffe and the largest baboon troops in Africa. It is in Manyara where some lions opted to rest up in the trees during the heat of midday, giving rise to the mistaken belief that the Manyara lions are somehow different .Lions in many part of Africa spend time in the lower broad limbed branches of trees probably to escape flies.
Lake Manyara National Park is also known for flocks of thousands flamingos that feed along the edge of the lake in the wet season. 
Activities in Manyara National park includes Game drives, this is the main activity. Guests can enjoy driving along the network roads within the park.
Another exciting activity in the park is Manyara has one of the largest tree canopy walkway in Africa.At Manyara, guests can also enjoy canoeing in lake Manyara;however, this activity depends on the level of the water at the lake.
The Ngorongoro Conservation Area is a protected area and a World Heritage Site located 180 km (110 mi) west of Arusha in the Crater Highlands area of Tanzania. The area is named after Ngorongoro Crater, a large volcanic caldera within the area.
The Ngorongorocrater formed when a large volcano exploded and collapsed two to three million years ago.
The volcanic eruptions like that of Ngorongoro, which resulted in the formation of Ngorongoro Crater in Tanzania, were very common.
Similar collapses occurred in the case of Olmoti and Empakaai, but they were much smaller in magnitude and impact.
Main activity is game drives in the Ngorongoro Crater floor, a vast expanse where animal activity is commonplace
Approximately 25,000 large animals, mostly ungulates, live in the crater. Wildlife  in the crater include the black rhino, buffalo, wildebeest, zebra, the common eland, Grant's, Thomson's gazelles, Waterbucks, lions, hippos, crocodiles etc.
While you are at Ngorongoro, there are some great opportunities to visit the Maasai village and experience the lifestyle of the Maasai people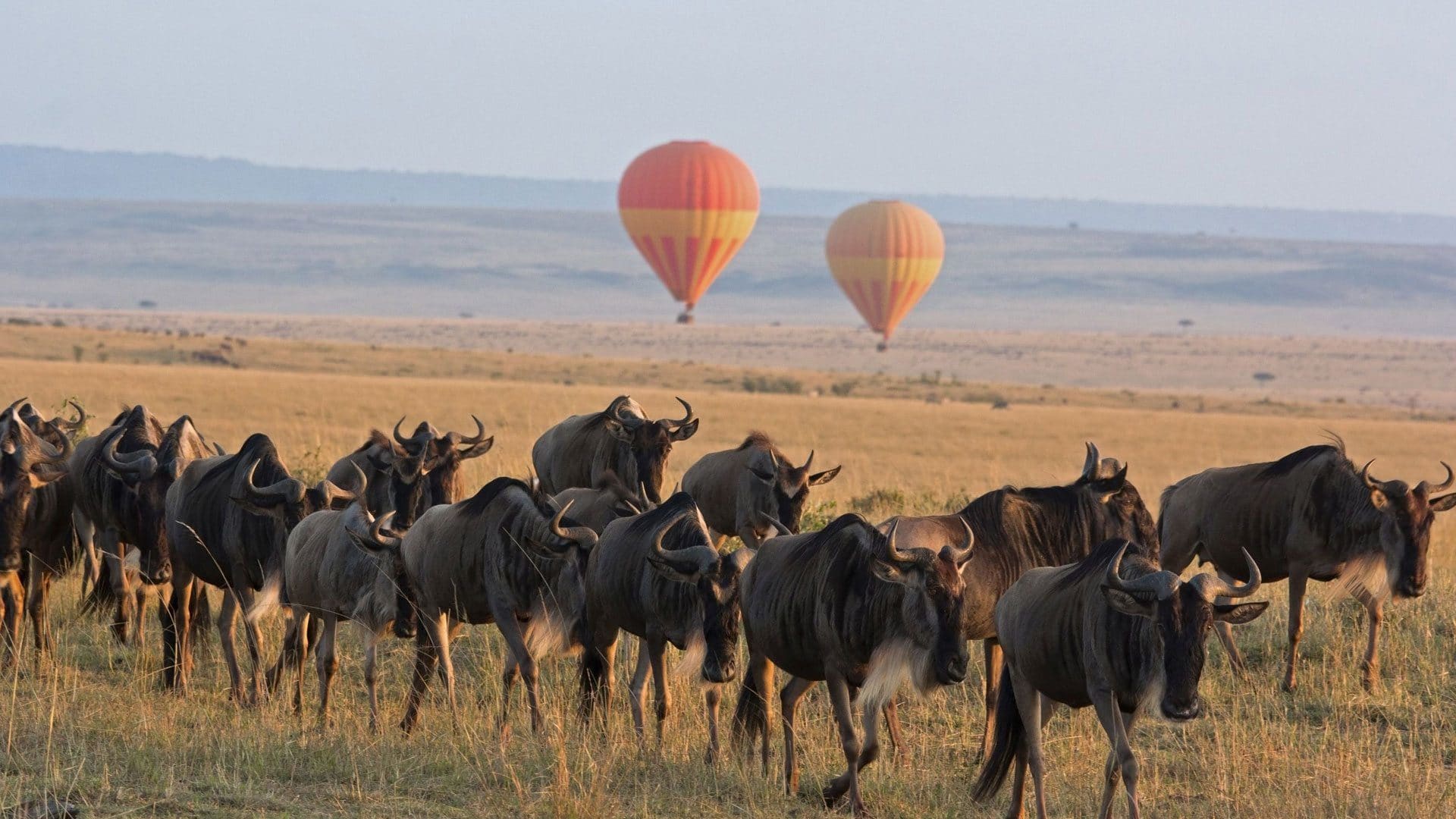 The Serengeti National Park is a Tanzanian national park in the Serengeti ecosystem in the Mara and Simiyu regions. It is  now both a world biosphere reserve and a world heritage site
The Park if famous for its annual wildebeest migration .The migratory – and some resident – wildebeest, which number over 1.5 million individuals, constitute the largest population of big mammals that still roam the planet.
They are joined in their journey through the Serengeti-Mara ecosystem by 200,000 plains zebras, 300,000 Thomson's gazellesand Grant's gazelle, and tens of thousands of topi and Coke's hartebeest. Masai giraffe, waterbuck, impala, common warthogs and hippopotamus are also abundant. Some rarely seen species of antelope are also present in Serengeti National Park, such as common eland, klipspringer, roan antelope, bushbuck, lesser kudu, fringe-eared oryx and dik dik.
Like all other national parks, the main activity here is game drives, guests can explore the park  by vehicle,
Other activities in Serengeti include walking Safaris and hot air balloon.
Southern Circuit – Tanzania
Selous Game Reserve was named after Frederick Selous, a famous big game hunter and early conservationist, who died at Beho Beho in this territory in 1917 while fighting against the Germans during World War I.  In 1982, the reserve becomes World Heritage Site.
In 2019, it became a National Park in honor of Tanzania's first president who was himself a devoted conservationist. This makes it the second largest National Park in Africa after the Namib-Naukluft National Park in Namibia which is almost entirely deserted.
Game driving  along the numerous smaller trucks is a popular way of enjoying the wildlife
Watching wildlife from water is beautiful and a different way of game viewing, Crocodiles, Hippos, Waterbucks and a mass of other game including birds can be seen near the river during boat riding.
Walking safaris and fly camping are also very popular.
The name of the park is derived from the Great Ruaha River, which flows along its southeastern margin and is the focus for game-viewing.
The park can be reached by car on a dirt road from Iringa and there are two airstrips – Msembe airstrip at Msembe (park headquarters), and Jongomeru Airstrip.
This is the place where visitors can see both Lesser and Greater Kudu because it is the southernmost limit for Lesser Kudu in African continent.
It is also possible to see, Sable and Roan antelope, Lichtenstein's Hartebeest, Topi, both Southern and Bohor reedbuck and it is the southernmost limit of Grants Gazelle.
In addition to this, Ruaha boasts a healthy population of Wild Dogs, Leopard, Lions, Cheetah, Buffalo, and Elephant, not to mention all the other species, of which there are plenty
Available activities include day and night game drive, walking safari, cultural tourism, bush meal, bird watching, star gazing, balloon safari and picnicking.
Western Circuit – Tanzania
Mahale Mountains National Park lies on the shores of Lake Tanganyika in Kigoma Region, Tanzania. Named after the Mahale Mountains range that is within its borders, the park has several unusual characteristics. First, it is one of only two protected areas for chimpanzees in the country. (The other is nearby Gombe Stream National Park).
Lake Tanganyika is the world's longest lake (673km) and it's about 1.5km deep and contains about 16% of the world's fresh water. It is second only to lake Baikal in Russia in volume.
The chimpanzee population in Mahale Mountains National Park is the largest known and due to its size and remoteness, the chimpanzees flourish. It also the only place where chimpanzees and lions co-exist.
Another unusual feature of the park is that it is one of the very few in Africa that must be experienced by foot. There are no roads or other infrastructure within the park boundaries, and the only way in and out of the park is via boat on the lake.
For those who enjoy remoteness, beautiful landscape and wildlife, Mahale mountains is one of the most spectacular places to visit In all of Africa. It is the purest fresh water in the planet.
Activities include chimps watching, Kayaking, fishing, swimming and snorkeling.
Katavi National Park is a Tanzanian national park created in 1974 and is located in Katavi Region, Tanzania. It is a very remote park that is less frequently visited than other Tanzanian national parks. The park is approximately 4,471 square kilometers (1,726 sq mi) in area, which makes it the third largest national park in Tanzania. The park encompasses the Katuma River and the seasonal Lake Katavi and Lake Chada floodplains.The park is endowed with various tourism activities that visitors can do during their visit. The activities includes; Nature Walking Safaris (Short Walking Safaris (SWS)), Long Walking Safaris (LWS), Picnicking, Filming, Camping, Birding,  Bush meals, Night Game Drive, Hiking and Game Viewing 
Wildlife features include large animal herds, particularly of Cape Buffaloes, zebras, wildebeest, giraffes, and elephants, plus along the Katuma river, crocodiles and hippopotami which upon annual dry seasons results in mudholes that can be packed with hundreds of hippos. Carnivorous animals that roam this park are cheetahs, wild dogs, hyenas, leopards, and lions. Some sources claim a very high biodiversity in the park, although there are also reports of wildlife decline due to illegal hunting and poaching, presumably 'bushmeat' sustenance. Katavi has fewer human visitors and jeeps conducting game drives than other Tanzania parks
Gombe National Park,also known as Gombe Stream National Park, is located in western Kigoma Region, Tanzania, 10 miles (20 km) north of Kigoma, the capital of Kigoma Region.Established in 1968, Gombe is one of the smallest national parks in Tanzania, with only 13.5 square miles (35 km2) of protected land along the hills of the eastern shore of Lake Tanganyika.The terrain is distinguished by steep valleys, and the forest vegetation ranges from grassland to woodland to tropical rainforest.Accessible only by boat, the park is most famous as the location where Jane Goodall pioneered her behavioral research conducted on the chimpanzee populations.The Kasekela chimpanzee community, featured in several books and documentaries, lives in Gombe National Park. Chips viewing, Forest hiking and water sports are some of the activities in Gombe. Hiking is done up into the forest   by using natural trails managed by the park. All hikes are guided by National park guides and ranger.