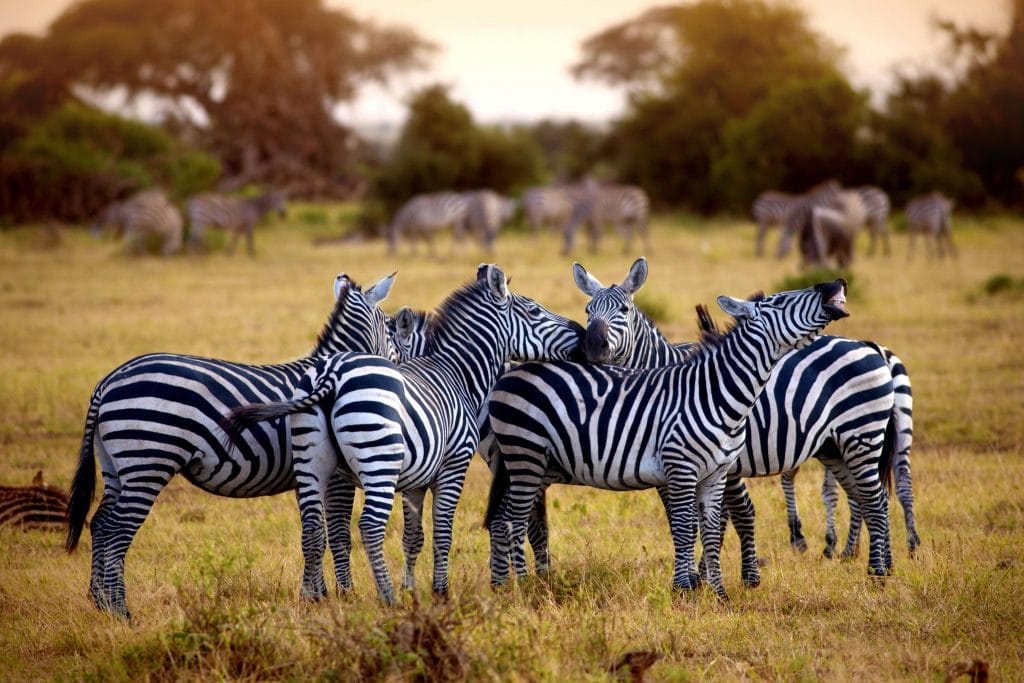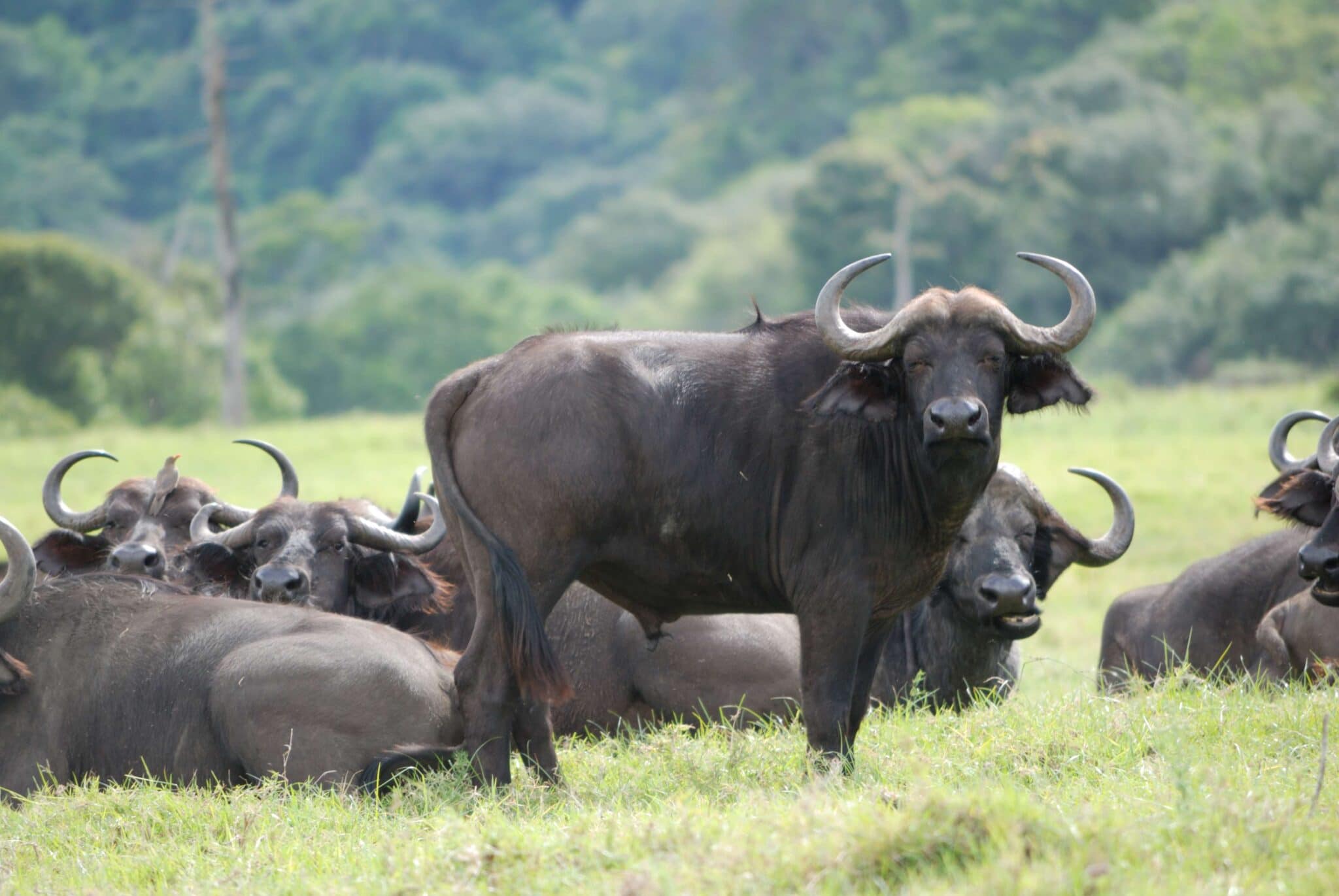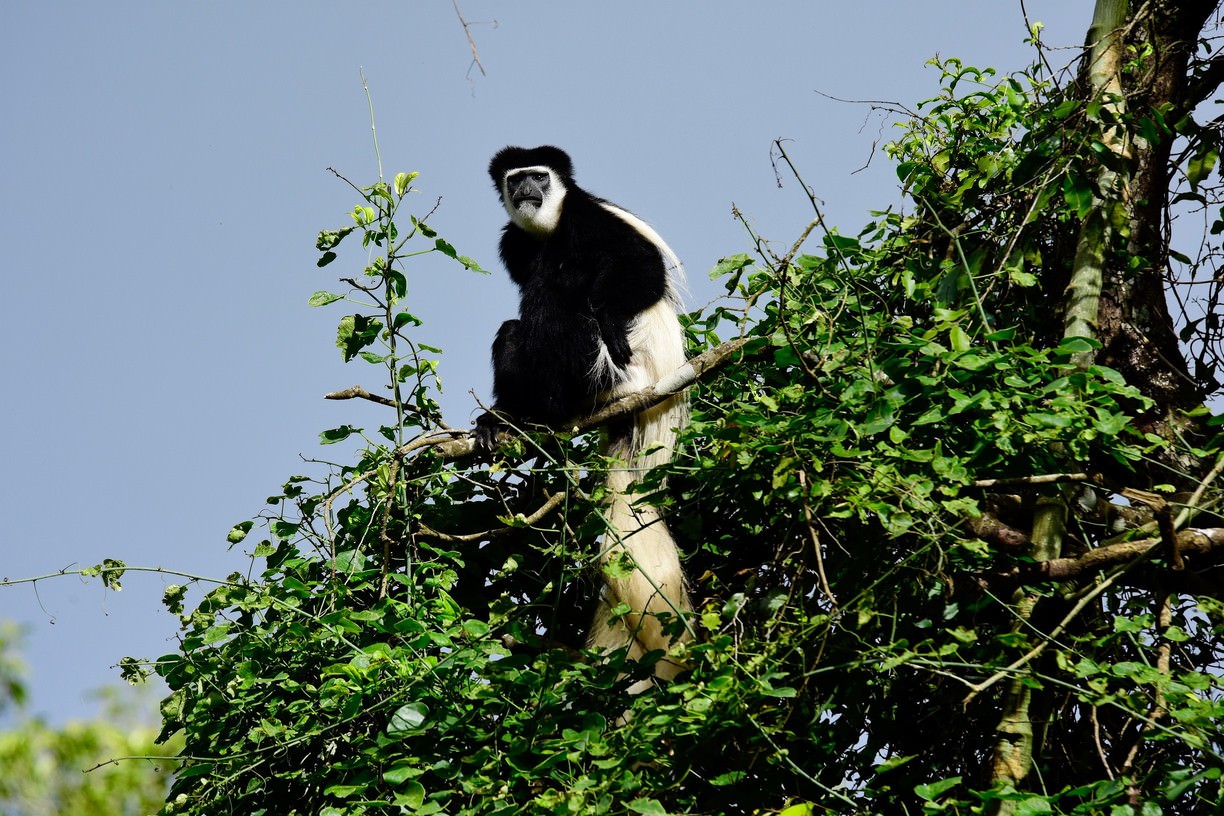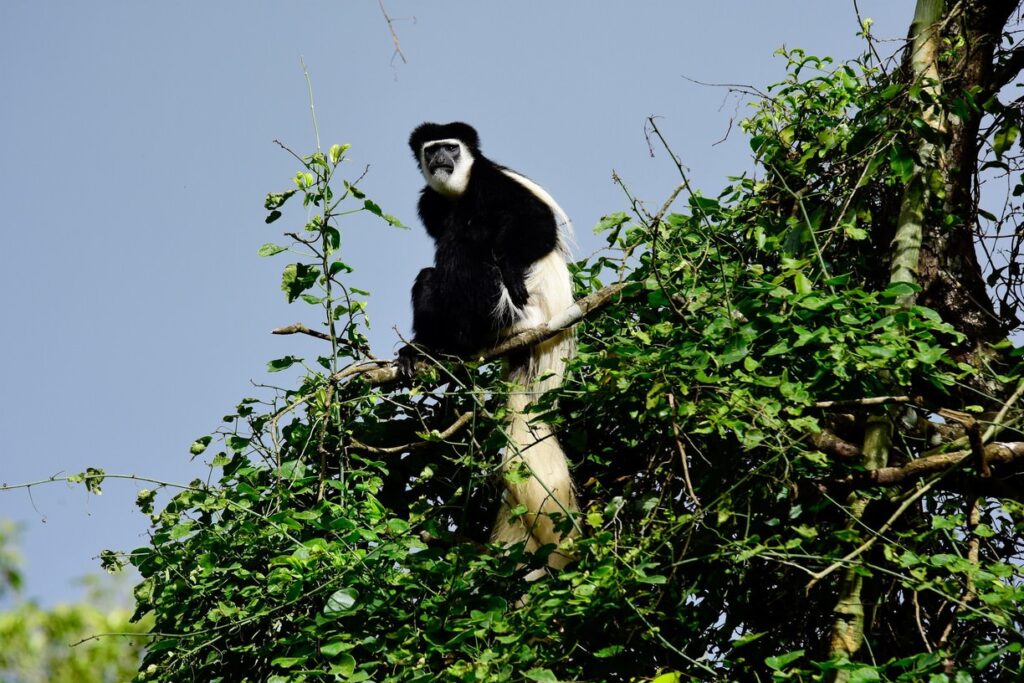 This morning 8:00am after breakfast your professional safari guide and driver will pick you from Arusha/Moshi. From there you will be driven through to Arusha National Park. Often overlooked due to its small size, Arusha National Park is a beautiful escape from the bustling city only 30 kilometers Arusha town as well as the Moshi town 75 kilometers.
Arusha National Park has the most beautiful and topographically varied parks in Tanzania. The diverse landscapes boast with enchanted jungle paths, open green fields, crystalline lakes and rushing rivers
The park's three most significant features include; –
Mount Meru (Tanzania's second highest peak at 4566m and is Africa's fifth highest mountain. This active volcano is a beautiful sight to behold)
Momela Lakes, This collection of seven shallow lakes entices all sorts of wildlife to bask in the alkaline waters. You'll see waterbucks, dik-diks, zebras, giraffes, and birds galore hanging out at the lakes
Wide Ngurudoto Crater, which was formed about fifteen million years ago.
In Arusha National Park we will enjoy an exciting morning game drive, lunch at picnic and afternoon game drive, visiting both the Momela Lakes and the Ngurdoto Crater.
An amazing wildlife which discovered within the park include African buffalos, elephants, hippos, giraffe, warthogs, antelopes, zebras, blue monkeys and sometimes a rare leopard or hyena.
Birdlife here is prolific, with many species like the narina trogon and bar-tailed trogon, which are not common in many other areas
Late afternoon we depart to Arusha where we will end our safari adventure. You will be taken to your hotel or alternatively to Airport, which ends our tour package services.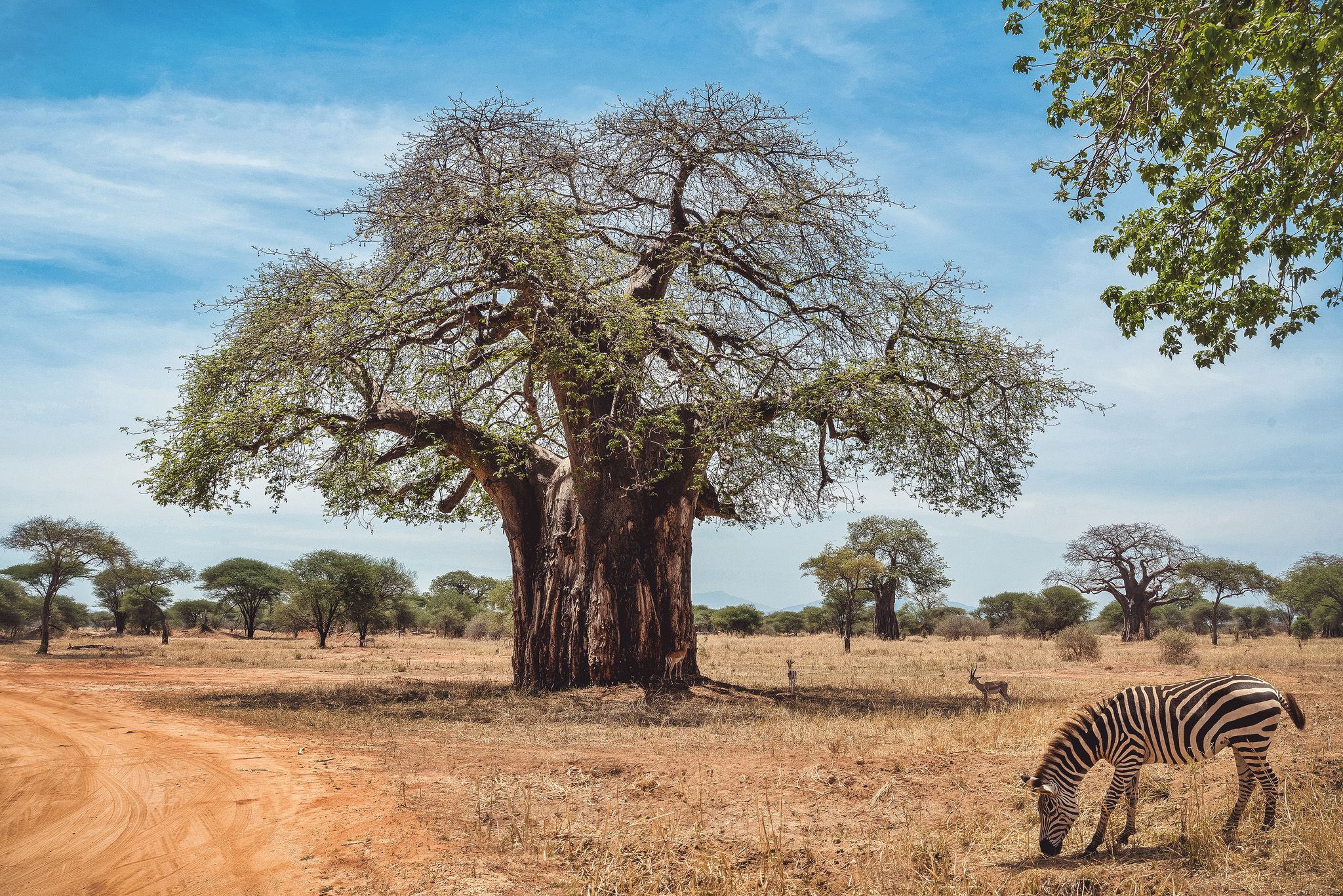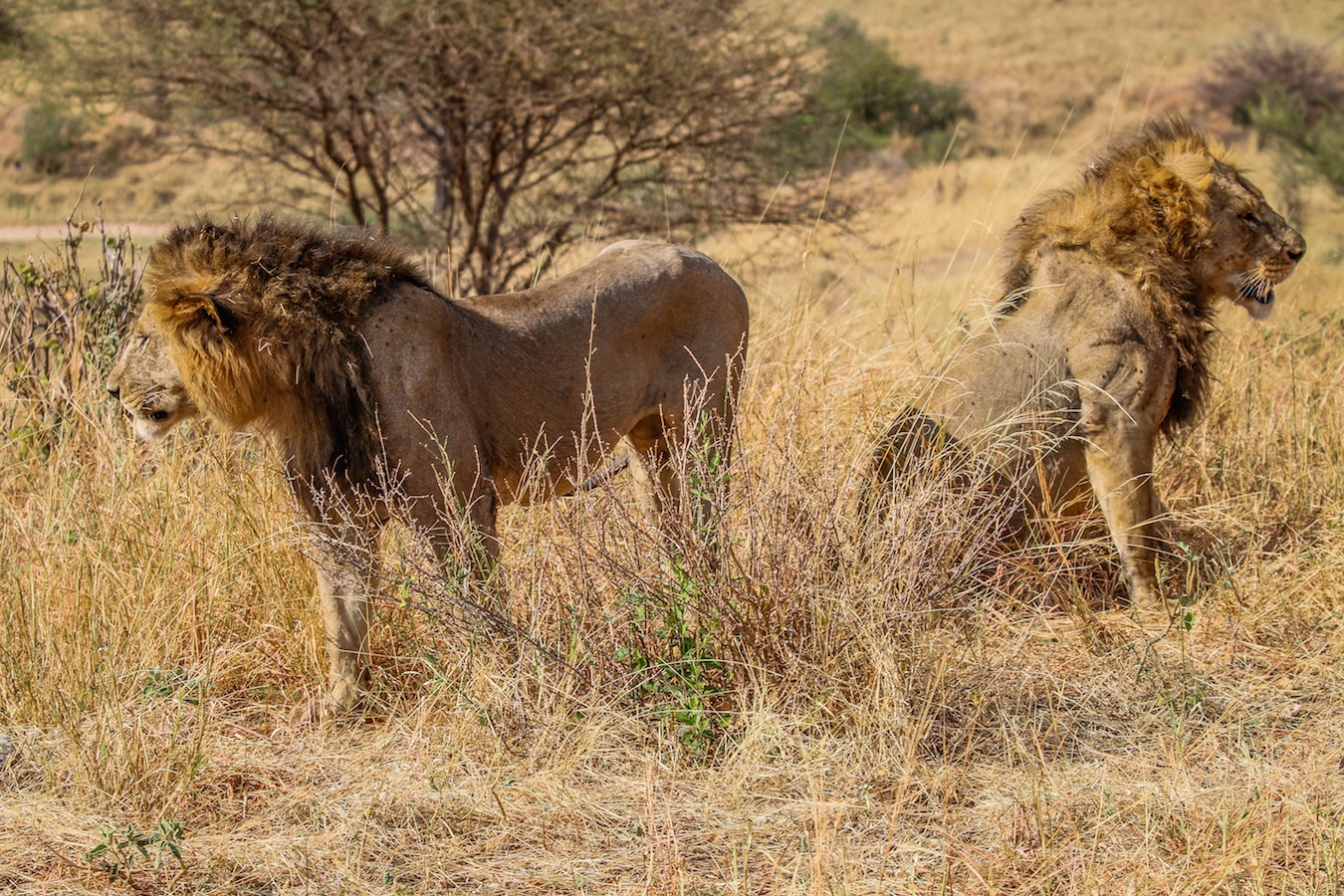 The day trips we offer will give you a sense of desire and eagerness to experience more adventures. Book this tour and get blown away by the adventures gained.
At the end of the day trip, you can choose if you want to be dropped off at Kilimanjaro International Airport, at Arusha Airport or at your hotel.
All day trips include a picnic lunch (lunch box) and mineral water.
DAY TOUR TRIP TO TARANGIRE NATIONAL PARK
After breakfast you will drive to Tarangire National Park for game drive. It's about 2.5-hrs drive from Arusha Town.
The park consists of natural vegetation mainly of Acacia woodland and giant African Baobab trees, with huge swamp areas in the south. Both the river and the swamps act like a magnet for wild animals, during Tanzania's dry season. The Tarangire National Park is reputed to contain some of the largest elephant herds in Africa.
This African National Park is also home to three rare species of animals – the Greater Kudu, the Fringed-eared Oryx, as well as a few Ashy Starlings.
Late afternoon you will drive back to Arusha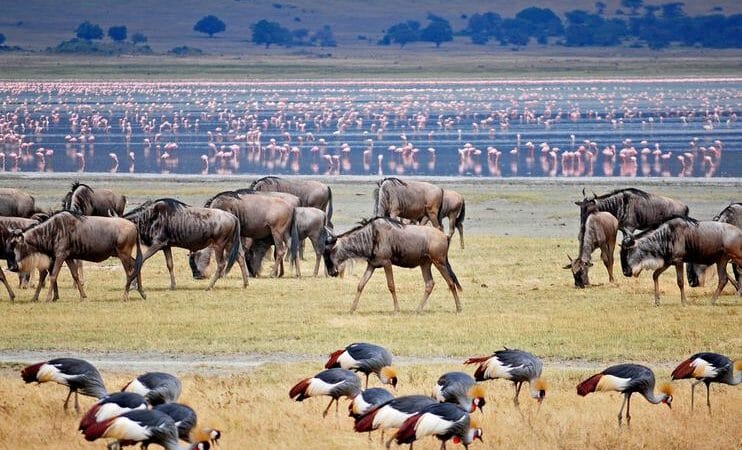 Lake Manyara National Park
In the Morning Tanzania day trip departure at 8:00am from Arusha town to Lake Manyara National Park; after completing the necessary registration formalities at Lake Manyara National Park Gate you'll enter the park. Lake Manyara is a shallow freshwater lake in Tanzania. It is said to be the "loveliest (lake) … in Africa," Lake Manyara is covering 127 square miles (329 km2) of Lake Manyara National Park, the lake's alkaline waters cover approximately 89 square miles (231 km2). It is famous for a good number of baboons and birdlife, also home to herbivores such as hippos, impalas, elephants, wildebeests, buffalo, warthogs, and giraffes, giant fig trees and mahogany seen in the groundwater forest. Late in the afternoon you drive back to Arusha
Experience the stunning beauty and incredible biodiversity of the world's largest volcanic caldera on this full-day tour of the Ngorongoro Crater. More than 25,000 large mammals call this place home, making it the ideal place to spot some of Africa's stunning wild game.
What to Expect
Your day tour of the Ngorongoro Crater kicks off with pick up from your Arusha hotel and a scenic drive to the world's largest volcanic caldera. You'll learn about this well-known World Heritage Site and gain a deeper understanding of the 25,000 wild game that call this place home. Tour the lush grasslands, woodlands and other landscapes that provide food and shelter to the crater's wildlife. Keep your eyes peeled for baboons, leopard, elephants and lions before enjoying a picnic lunch in this truly wild landscape. Your tour concludes with transportation back to your Arusha hotel.