Great Wildebeest Migration
"No wildlife event beats the great wildebeest migration safari Tanzania."
When herds of over one million wildebeest flanked by thousands of zebra and gazelle make their way across the seemingly endless Serengeti grasslands in search of greener pastures.
This theatre for the largest terrestrial mammal migration on Earth stretches from the in the south, to Kenya's Masai Mara in the north. Around 30,000km2 in size, the Serengeti National Park is flanked on all sides by special conservation areas, including the.
The herds are a magnet for large predators from lion and hyena to wild dog, so there are many opportunities for intense wildlife sightings. Many safari camps in the north are also situated close to crocodile-filled rivers, which wildebeest cross at their own peril.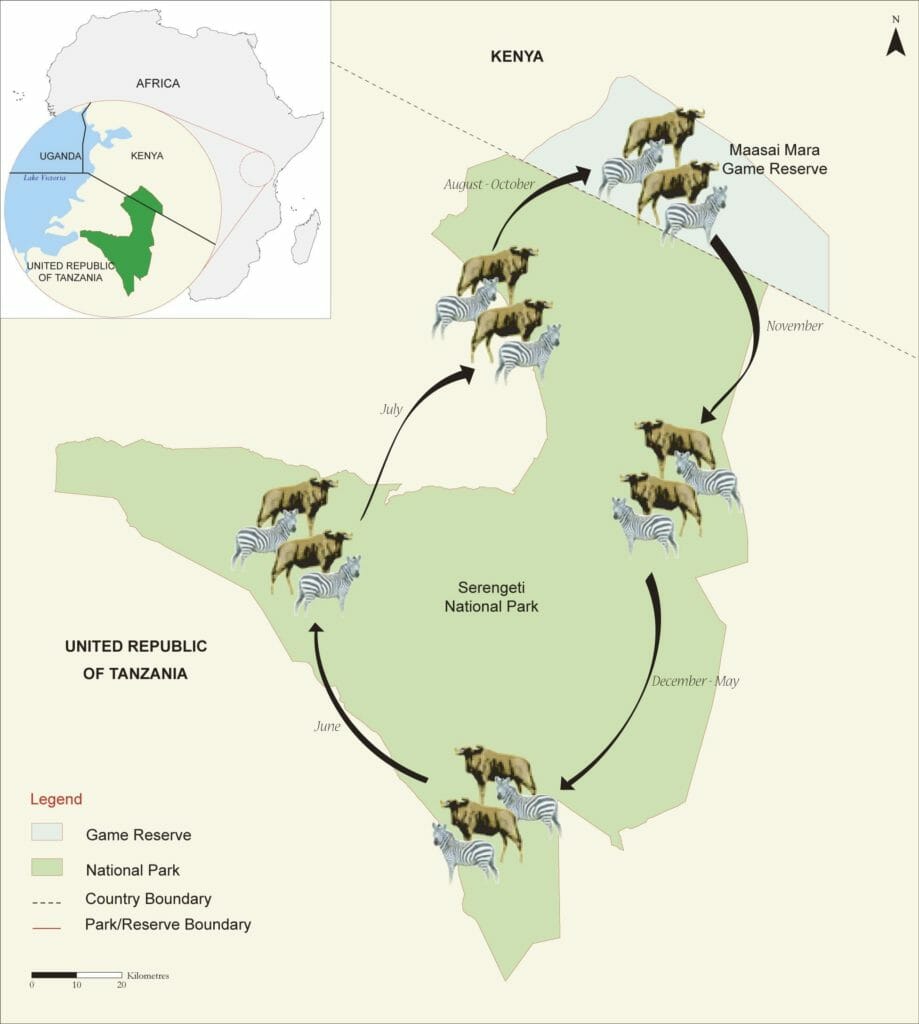 July – October: This is when the wildebeest are in the northern Serengeti plains, and you have a chance of seeing up to thousands crossing the great Mara River. As the sight of the wildebeest crossing the so dramatic, it is considered by many the most desirable time to see the migration.
December – March: Currently the wildebeest are in the southern area of the Serengeti, more specifically in Ndutu which is actually in the Ngorongoro Conservation Area, and it is calving season. Along with the river crossings, this is a real highlight of the wildebeest's journey and a fabulous time to see the herds congregate on the dramatic sweeping plains of the south. February is the only time of year when you are almost guaranteed to see the big herds all together as they always come south for calving season. 
The rest of the year: In November, April, May and June the migration is "in between" locations and as such these months are slightly transitional times to see the herds. November is the short rains; April and May are the long rains and as such the grass is green in these months across the Serengeti, so the wildebeest are more dispersed than in the prime time of July – October and December – March. Thus, you don't get as many of those condensed big herds which people get excited about!